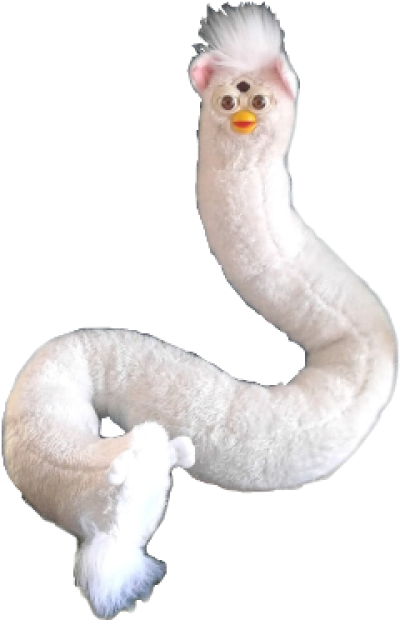 DATA:


NAME: Nyarlathotep AKA Mr. Tiddles

GENDER: Male

DISCOVERY DATE: 1921

KNOWN ABILITIES: Shapeshifting, Immortality, Superhuman Strength, Capable of freely traversing every plane of existence

LIKES: Face flesh, Sand, Language, Humans, Potted plants, Windows, Man-holes

DISLIKES: Mouse traps, Barbed wire, Women who don't blink, Shapeshifters, Cages

DANGER LEVEL: !!EXTREMELY HIGH!!


Nyarlathotep was out-smarted by VENUS in a game of hot finger, which lead to him losing his body and being forced into a vessel made of several fused Furbies. He is extremely upset and does not like talking with the UNBLINKING WENCH (as he calls her). He often attempts to strike deals with passing humans to free himself of his humiliating container but ultimately fails because of VENUS'S multiple pairs of eyes. However, Nyarlathotep does enjoy the snakey movement allowed by his new permanent body.

Once free from his prison, he plans to leave VENUS'S reality to be able to roam free like once before. Too bad his escape won't come any time soon.